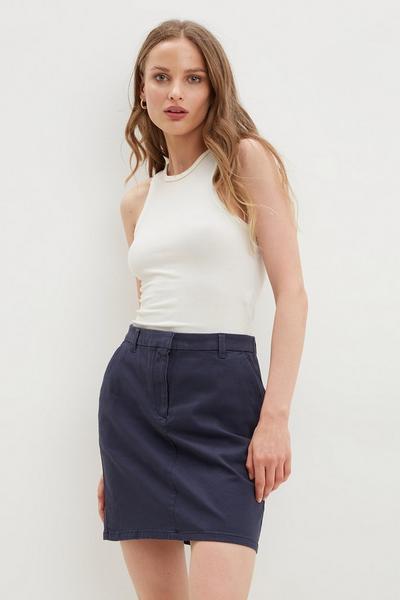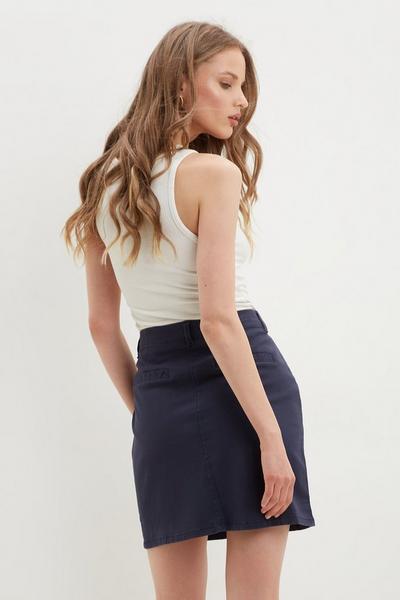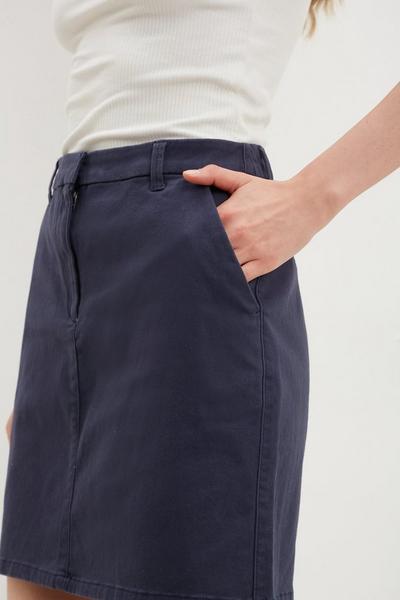 Dorothy Perkins
Chino Mini Skirt

Sunny days are here. Discover our collection of women's skirts in a range of colours, prints, styles and lengths. From classic mini and midi to maxi and midaxi and more, we've got all your style needs sorted. From florals, frills and paisley prints to satin, denim and leather, our women's skirt collection is perfect for every mood and moment.Style: Navy Chino SkirtFit: RegularOccasion: CasualDesign: Pocket
Style:

A-Line Skirt

Length:

Mini

Detail:

Pocket
Navy Chino Skirt. 100% Cotton.
Sunny days are here. Discover our collection of women's skirts in a range of colours, prints, styles and lengths. From classic mini and midi to maxi and midaxi and more, we've got all your style needs sorted. From florals, frills and paisley prints to satin, denim and leather, our women's skirt collection is perfect for every mood and moment.Style: Navy Chino SkirtFit: RegularOccasion: CasualDesign: Pocket
Style:

A-Line Skirt

Length:

Mini

Detail:

Pocket
Navy Chino Skirt. 100% Cotton.